How to "Get Rewarded" at sightseeing spots
Easy like 1-2-3
1. Open WalkAbit app and find a pin in sightseeing spot
2. Go to the location, click "GET REWARD" when it appears on the place card and answer simple question about your surroundings
3. If the answer is correct, you will receive funds immediately!
How to get cashback from services
Easy like 1-2-3-4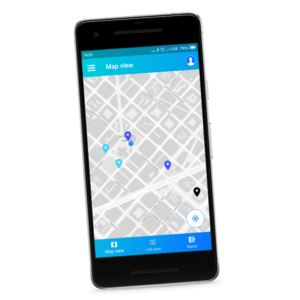 1.

Open WalkABit app and choose one of our partners nearby.
If you're in an operative city you'll see the distance to each place
2.
Use the service (for example order food), while paying tell the staff that you got WalkABit app.
3.
Open the partner card in app and click "GET CASHBACK"
4.
Let the staff scan QR code from your app or give them a code underneath.
How to redeem your in-app cash?
Just go to your in-app wallet, choose which currency you would like to withdraw, click "Withdraw" and choose where you want to withdraw it – your current account or cryptocurrency wallet.
In near future, you will be able to use your in-app funds to pay for services in our partner network or give it to charity.